About Bimeda USA
About Bimeda USA
Bimeda US is headquartered in Oakbrook Terrace, Illinois, and has two manufacturing facilities in Le Sueur, Minnesota and Irwindale, California. San Angelo, Texas is home to our Bimeda Biologicals business unit, which is focused on the manufacture of live and inactivated vaccines, as well as diagnostic testing. Our research and development facilities in Le Sueur and San Angelo form part of Bimeda's global innovation program.
USA Headquarters
Oakbrook, Illinois
3 manufacturing
facilities
We have dedicated sales, marketing, customer service and technical teams that are focused on providing the best products and services possible, to meet our customers' needs.
Our state-of-the art R&D laboratories contribute to our global R&D program, which is committed to anticipating future needs of the animal health sector.
Bimeda USA Product Range
We offer a comprehensive range of veterinary pharmaceuticals and animal health products for livestock, equine and companion animals. These include joint and cartilage support, anti-parasitics, anti-microbials, hormones, sedatives and anti-inflammatories.
USA Manufacturing and Distribution
USA Manufacturing and Distribution
Globally, Bimeda has nine manufacturing facilities, across seven countries. Two of these are located in the USA.
Le Sueur, Minnesota
Manufacturing Capabilities
Address:
291 Forest Prairie Road
Le Sueur, MN 56058
Phone: 507‑665‑3316
Fax: 507‑665‑6062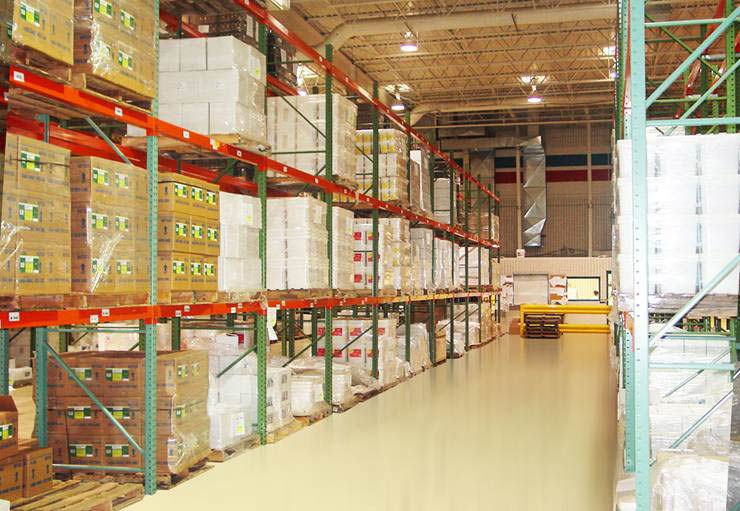 Our facility in Le Sueur, Minnesota is approved to manufacture FDA, EU, and Canadian regulated products. The site offers contract and toll manufacturing and has a wide range of solid dose and non-sterile liquid capabilities.
Solid Dose Capabilities
Glatt technology granulation
Tablet coating
Wide range of available powder, tablet and bolus sizes
Blister packaging
Sachet, Jar, Jug, or Box packaging
Non-Sterile Liquid Capabilities
Explosion-proof manufacturing
Up to 10,000 L batch size
Wide range of packaging / container sizes up to 20 L
Solution and suspension manufacturing
The Le Sueur facility houses a distribution centre with global logistics and an R&D laboratory.
Irwindale, California
Manufacturing Capabilities
Address:
5539 Ayon Avenue
Irwindale, CA 91706
Phone: 626‑815‑1680
Fax: 626‑815‑1685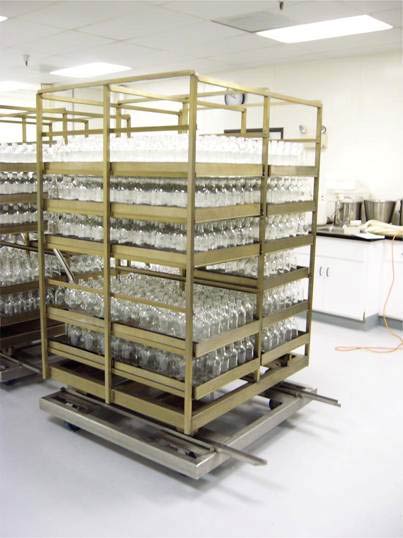 The Bimeda Irwindale facility is licensed to manufacture FDA, EU, and Canadian regulated sterile penicillin / beta-lactam products.
Key site features:
Contract and toll manufacturing
25 to 500 mL vial filling size capabilities
Powder filling 25 gram and up
Aqueous and oil based product manufacturing ability
San Angelo, Texas
Manufacturing Capabilities
Address:
1702 North Bell Street
San Angelo, TX 76903
Phone: 325-653-4505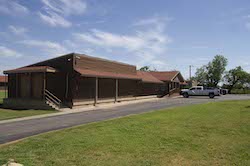 Production of live and inactivated bovine vaccines to protect against respiratory diseases.
Production of CL (Caseous Lymphadenitis) vaccine for goats.
Diagnostics
On-site laboratory, which provides diagnostics for antibiotic sensitivity, as well as virus and bacteria isolation and identification.
R&D
On-site R&D laboratory
The Bimeda Story
Bimeda – Driving Excellence in Animal Health For 60 Years!
For 60 years, Bimeda colleagues have been driven by a passion for providing science-driven solutions to optimise the health and wellbeing of animals. If your next career move sees you join Bimeda, you'll be part of a global network of over 800 colleagues who benefit from 6 decades' of expertise in animal health, and who are committed to working together to find ever-better ways to exceed the expectations of our customers, as we develop new ways to enhance animal health, welfare and productivity.
But how did we get here? Let's take a walk down memory lane and look at how Bimeda's unwavering commitment to animal health has seen us grow from a small Irish enterprise, to a leading global player in the animal health industry.
What started out in 1960 as a truly Irish enterprise, has grown over the course of six decades to become a leading global innovator, manufacturer and marketer of veterinary pharmaceuticals and animal health products.
In The Beginning…..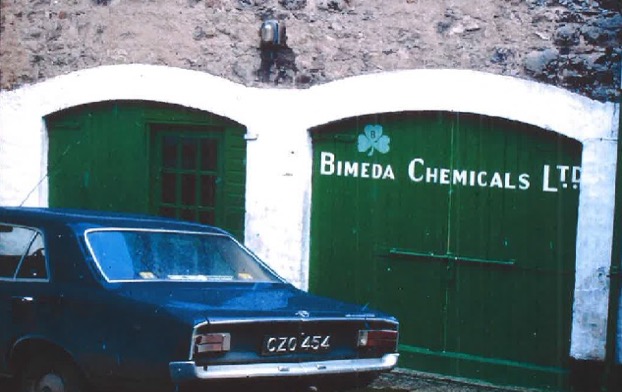 The original premises of Bimeda Chemicals Ltd in Phibsboro, DublinBimeda Chemicals Limited was founded on 22nd April 1960, when a group of Irish veterinary surgeons set up a company to supply Irish veterinarians with quality veterinary products. The original company motto was 'For And By The Profession'. As the company founders were themselves veterinarians, they had unrivalled knowledge of the needs and wants of their customer base and were able to develop a highly sought product portfolio.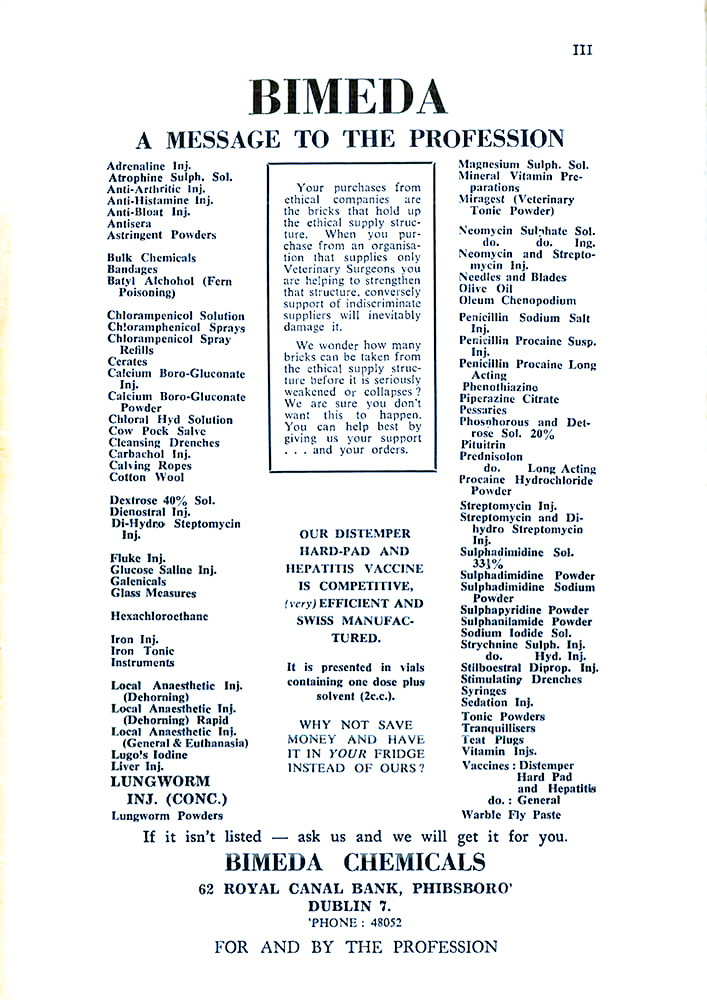 1963 Advertisement from the Journal of The Veterinary Medical Association of IrelandFrom the original premises in Phibsboro, Dublin, Bimeda Chemicals Ltd manufactured a range of veterinary remedies and also distributed a variety of third party products. As the 1963 advertisement from the Journal of The Veterinary Medical Association of Ireland shows, within just a few years Bimeda had a broad and exciting portfolio of products.
Bimeda quickly gained a reputation for both quality and reliability, and successfully drove awareness of the company's product range through regular, innovative advertising campaigns. Bimeda's passion for marketing continues to this day and is supported by our global network of marketing colleagues.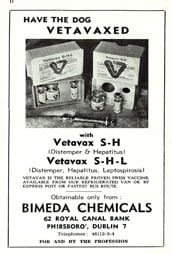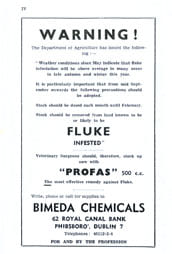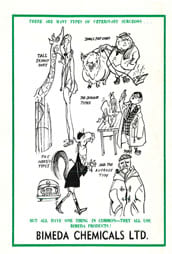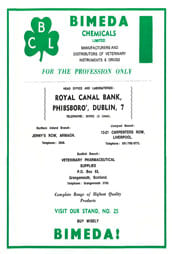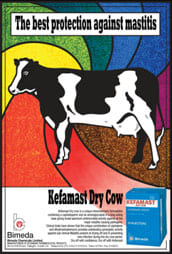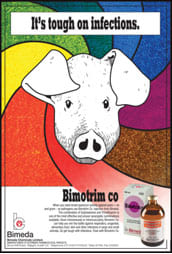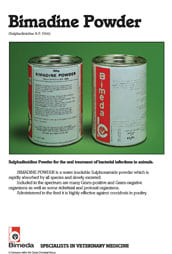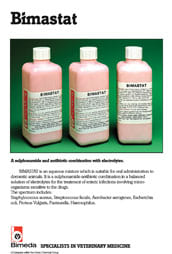 1973 - The Bimeda Acquisition and Expansion into the UK
In 1973 Bimeda Chemicals Limited was acquired by the current Irish owners. The family already owned Osmond & Sons (Dublin) Limited and went on to acquire Constant Chemicals Ltd in 1975. These three companies were subsequently brought together in a new location in Tallaght, Dublin. The new Tallaght facility served for many years as a multi-purpose production and warehousing unit; producing injectables, intramammaries, oral solutions, topicals and hygiene products. By this time, Bimeda had also established itself in the UK market, with a distribution base in Liverpool and a reputation for high quality products.
Expansion into Africa
With Bimeda now firmly established in both Ireland and the UK, ambitions moved towards expansion. The export business became a key strategic focus, with the East African market becoming particularly important.
Despite the challenges of both travel and communication at the time, Bimeda thrived; achieving rapid success in East Africa which has been sustained over many decades. Today Bimeda's AMEA (Africa, Middle East and Asia) business has a physical presence in Kenya, Zambia, Uganda, Tanzania and China, with an export division which serves the entire AMEA region.
The 1990s - Coming To North America
Throughout the late 1980s and early 1990s Bimeda continued to grow, with a strong network of distributor and contract manufacture partners helping Bimeda products to reach veterinarians and farmers all over Europe and Africa.
However, the company had ambitions beyond the European and AMEA regions and in 1991, Bimeda commenced distributing products in the USA. In 1997, an acquisition followed, giving Bimeda its first permanent base in North America. A period of rapid expansion followed, and between 1997 and 2008, Bimeda undertook 5 key acquisitions in the USA, Canada and Mexico, creating a strong R&D, manufacturing and commercial presence throughout the North American continent.
Aerial view of Bimeda facility in Le Sueur, Minnesota
Bimeda US headquarters, Oakbrook, Illinois
Bimeda facility in Irwindale, California
A Decade of Global Acquisitions
2010 marked the start of a new decade and a period of rapid expansion driven by both organic growth and an ambitious acquisition strategy.
Between 2010 and 2019 Bimeda acquired medicinal, nutritional, diagnostics and vaccine businesses in Kenya, Brazil, the UK, US and France, as well as acquiring the veterinary medicine portfolio of Grupo Unipharm in Central America.
2011

Aquired

Assia (Kenya)
Mogivet (Brazil)

2012

Aquired

Vetpharm Limited
(UK-based exports company)

2013

Aquired

Telsol Limited
(UK bolus technology)

2016

Aquired

ArthroDynamic Technology Inc.
(Equine product specialist, USA)
NBVC (Nutrition, France)
Iodolab (Diagnostics, France)

2019

Aquired

Veterinary Medicine Portfolio of Grupo Unipharm (Central America)
Texas Vet Lab, Inc (USA)
(Vaccine manufacture and diagnostics)

2020

New Identity

Texas Vet Lab Inc becomes Bimeda Biologicals
During this period, Bimeda also joined Rainbow Laboratories Ltd, in establishing a raw material testing and innovation centre in Shijiazhuang, China.
2019 also saw the opening of Bimeda's Global Innovation Centre in Dublin, Ireland, which leads our global innovation programme, in collaboration with five additional R&D laboratories in Minnesota (USA), Texas (USA), Monet Mor (Brazil), Shiazhuang (China) and Cambridge (Canada).
2020 and Beyond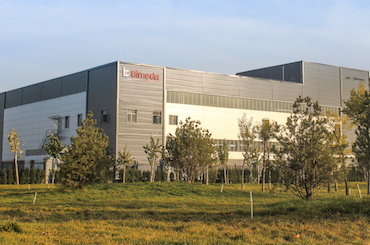 Bimeda China Shijiazhuang FacilityFrom 2020, our state-of-the art sterile injectable manufacturing facility located in Shijiazhuang, China will proudly provide quality veterinary pharmaceutical products to China and the wider Asia region.
Today Bimeda employs over 800 people worldwide and has a presence in over 75 countries. Our 9 manufacturing and 6 R&D facilities all operate to the highest regulatory standards, and our global supply chain and distribution network sees our products used to enhance animal health in all major food-producing regions.
Bimeda is an organisation which will continue to grow, continue to invest in innovation and continue to be committed to finding ever-better ways to serve our customer, as we continue strive for global excellence in animal health.
If you would like to join us on our exciting journey, check out our current vacancies.