Bimeda Launches EnroMed™ 100 Antimicrobial Injectable Solution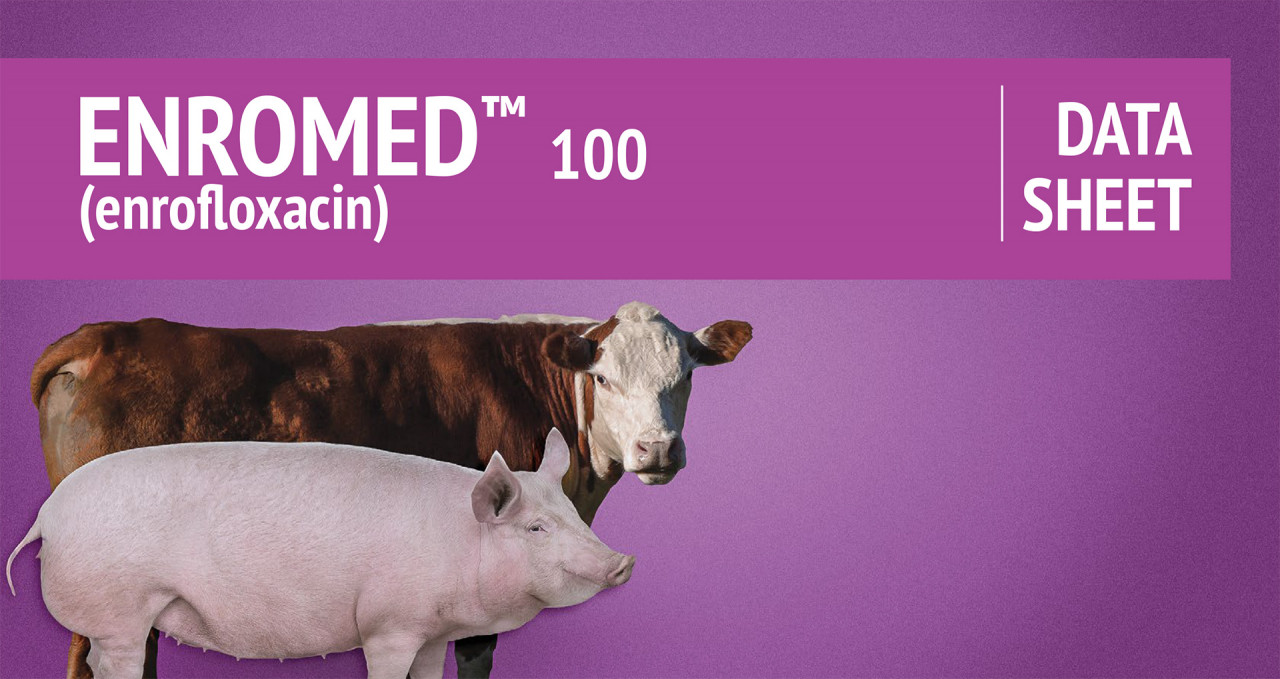 Oakbrook Terrace, Illinois (September 16, 2019) – Bimeda® announced today it has available for sale ENROMED™ 100 (enrofloxacin) Antimicrobial Injectable Solution for cattle and swine.
ENROMED™ 100 is an injectable antimicrobial solution that is labeled for the treatment and control of bovine respiratory disease (BRD) and swine respiratory disease (SRD). ENROMED™ 100 is indicated in beef, non-lactating dairy cattle and swine.
Product will be available in 100 mL and 250 mL bottles.
With the approval of ENROMED™ 100, Bimeda® continues to expand its current line of livestock animal product portfolio.