What is Praziquantel Injection?
Praziquantel Injection Cestocide is a clear solution containing 56.8 milligrams of praziquantel per mL which has been formulated for subcutaneous or intramuscular use in dogs and cats for removal of cestodes (tapeworms).
Caution: Federal law restricts this drug to use by or on the order of a licensed veterinarian.
Indications
Praziquantel Injection Cestocide is indicated for the removal of the following canine and/or feline cestodes.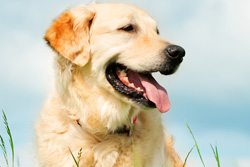 Dog
Dipylidium caninum,
Taenia pisiformis,
Echinococcus granulosus, and for
the removal and control of Echinococcus multilocularis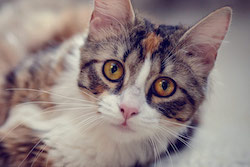 Cat
Taenia taeniaeformis
Dipylidium caninum
Benefits
Broad-spectrum cestocide for use in dogs and cats
Effective against Echinococcus multilocularis in dogs
Equivalent to the pioneer product, Droncit® (praziquantel) Injectable Cestocide
Flexibility of administration - Sub Q or IM
Low toxicity - No toxicity demonstrated in dogs or cats at 5x dosage rates
Safe for use in breeding and pregnant dogs and cats
No known contraindications
Withdrawal Period
Not applicable.
Additional Safety Information
Strict hygienic precautions should be taken when handling dogs or feces suspected of harboring E. multilocularis. Infected dogs treated for the first time with Praziquantel Injection solution and dogs treated at intervals greater than 28 days may shed eggs in the feces after treatment.
Mild side effects in dogs during clinical trials were rare but included brief pain responses, mild vomiting and/or drowsy or staggering gait.
Mild side effects in cats during clinical trials were rare but included diarrhea, weakness, vomition, salivation, sleepiness, burning on injection and/or temporary lack of appetite.
Local irritation or swelling at the site of subcutaneous injection has been reported for cats.
Pack Size
| | | |
| --- | --- | --- |
| List No. | Pack Size | Case Size |
| 1PRA005 | 10 mL | 48 |
| 1PRA004 | 50 mL | 36 |